The Best Pool Parties In Las Vegas for Summer 2019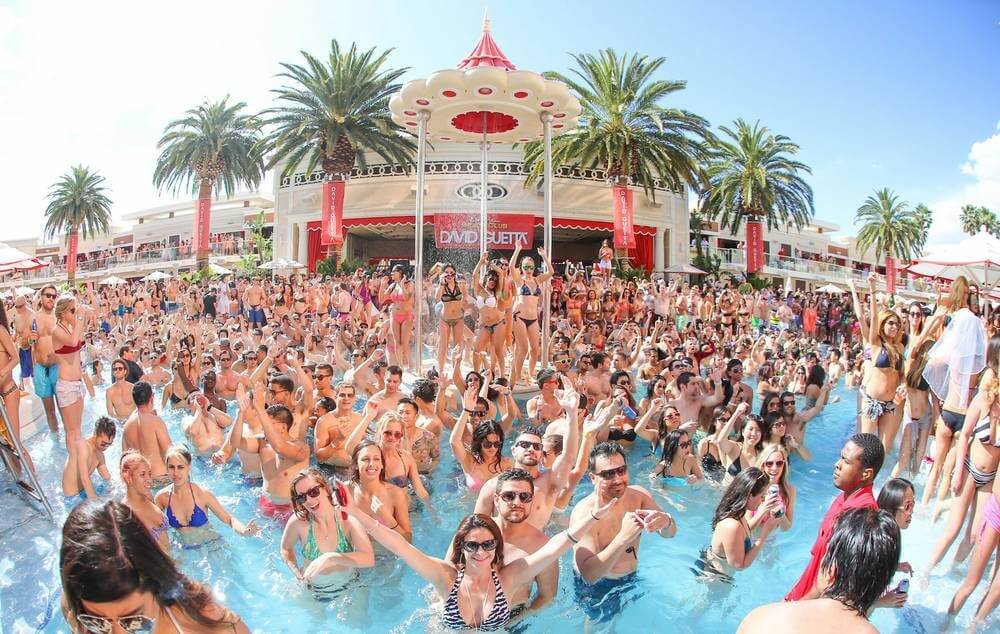 Pool Season is in full swing and WET Republic, Encore Beach Club, Bare Pool, KAOS at Palms, and Marquee Dayclub are pumping on all cylinders. So what is a person to do when presented with so many great options? Well lucky for you we here at Nightlife Unlocked have got your back. Here are the best places to go on which days if you're looking for the best pool parties in Las Vegas.
The newest of all the pool parties, their Sunday night pool Party SOAK has emerged as one of the best. Also, check out the extensive entertainment lineup to make sure you see someone you're interested in. Just be prepared to pay a pretty penny as they took out a lot of payday loans to book these acts, so the price of a table and even General Admission is through the roof.
This Place is still the leader in all your pool related entertainment. So when to go is simple. Go on any Friday or Sunday and you'll have a great time. Avoid the Saturday daytime pool party and feel free to visit any party labeled "At Night". Otherwise, it's a nightmare of a sausage fest that you'll end up overpaying for.
The biggest of all the pool parties, Wet is the place most likely to pop up on your Instagram feed. It is also the only place not to have a nighttime pool party. So the best days to visit are Fridays, Sundays, and drumroll please… Mondays. That's right, this is the place where a case of the Mondays might get you a shot of tequila, and a make out session with a British tourist. So indulge!
Ah yes, it's the size of a living room at the price of a new car. Marquee Dayclub benefits from being in one of the hippest and biggest hotels on the strip. This not only keeps the place slammed but prices high. So avoid Saturdays but hit up on a Friday or Sunday. Also, Marquee Dayclub doesn't have a very big lineup when it comes to entertainment. So no need to check the entertainment dates. Unless that's your thing, and you're really into Jeffrey Sutorius.
The most fun of all the pool parties, this place is made for fun. ALSO, it's TOPLESS! Sorry for the all caps it just gets us a little too excited. This is the place to hit anytime you visit Vegas. Its open Thursday-Monday and in the words of Forrest Gump, "You never know what you're gonna get". So roll the dice, after all, it is Vegas.
Make your plans by visiting Nightlife Unlocked and Hotels Unlocked.
Want up to 40% on Hotel Discounts? CLICK HERE