Las Vegas Virgin Hotel Pool and Dayclub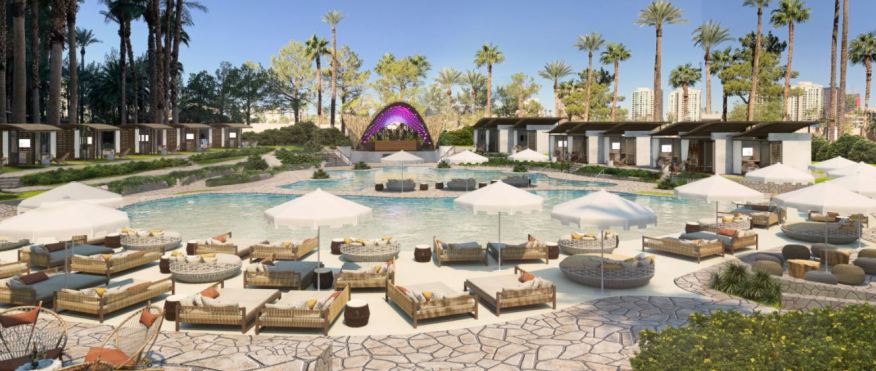 The Las Vegas Virgin Hotel opened this Thursday, March 25th, and features a one-of-a-kind pool and entertainment complex, which stretches over five acres and called the backyard. Virgin hotel combines a Resort Pool, Dayclub, The Promenade, and the Event Lawn.
Virgin Hotel Event Lawn: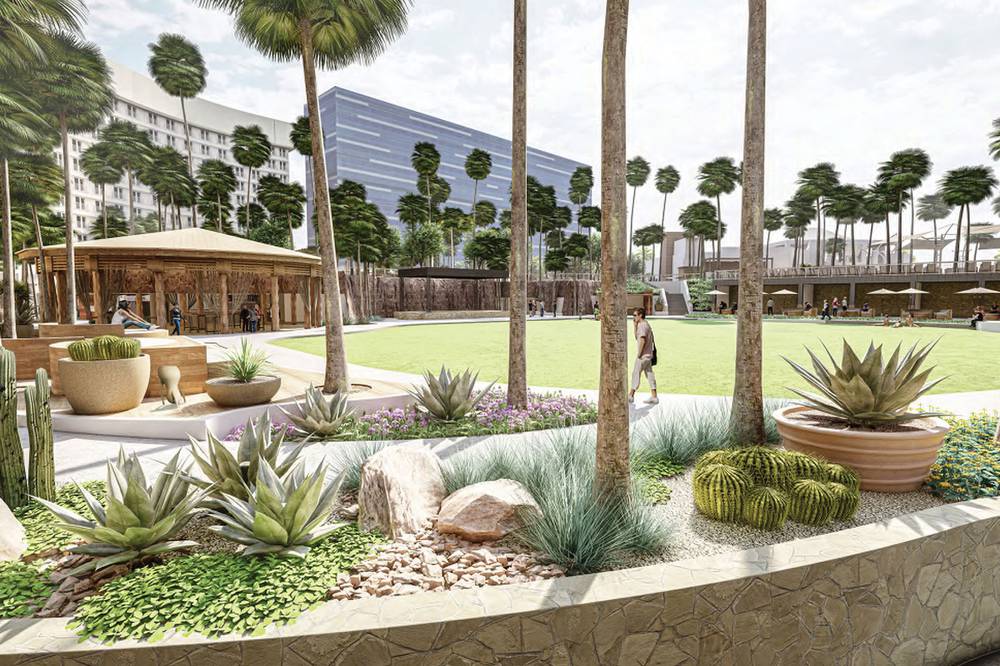 Previously as the Hard Rock, it was known for its legendary Rehab pool parties, but this backyard space wasn't originally designed for different events. Now it is, between a relaxing resort pool experience and the event lawn. The versatile outdoor Event Lawn will have fire pits, birdcage seating, shrubbery, and block walls that separate the space from a path winding around the pools and various restaurant patios as well as an indoor event space called the Manor, that opens out to the resort pool and The Promenade. This new outdoor area will provide a Hollywood Bowl-type concert experience, and it will also be available for private events and weddings. 
Virgin Hotel Resort Pool: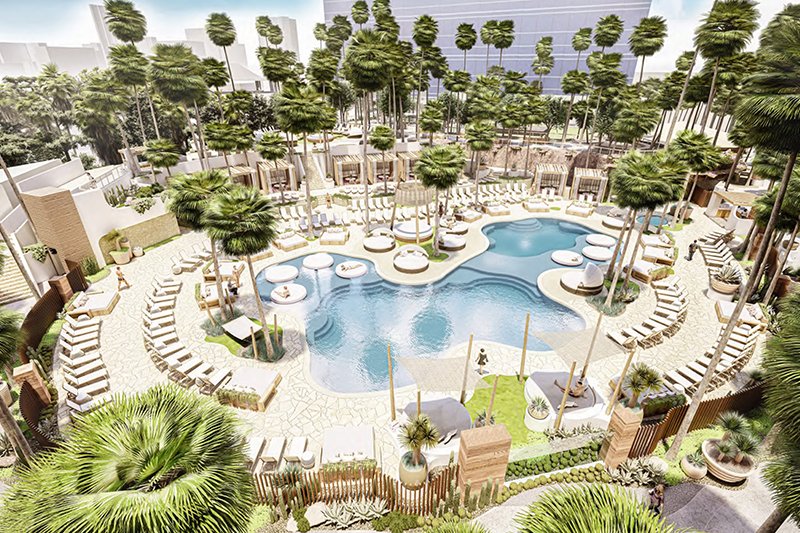 Virgins new resort pool is steps away from the action inside the hotel and casino and is set among a modern desert landscape with Mediterranean-style décor and custom furnishings. The modern desert oasis is unlike anything Vegas has seen before. VIP cabanas and daybeds will also be available for resort guests.
Virgin Hotel Dayclub: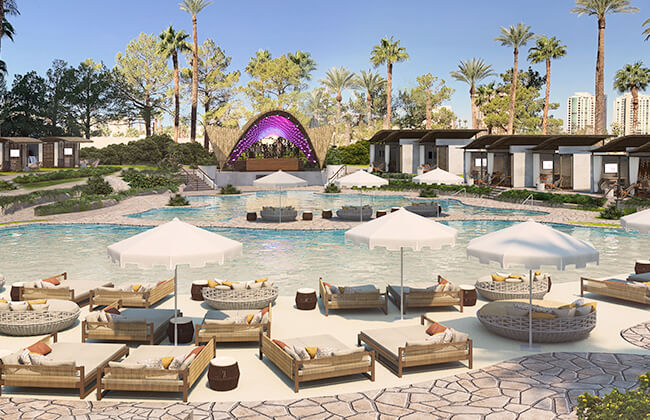 The luxe two-story Mykonos-themed dayclub will feature an exclusively designed open-air entertainment stage, offering elements of a music festival with the flexibility to present a variety of DJ beats. Multi-level bar experiences and made-to-order, beach-side bites from the poolside restaurant top off the excitement of the new dayclub, which is scheduled to open in April 2021.
"The dayclub will take it to a different level in adding some music festival elements, something you might see at Burning Man, EDC or Coachella. We felt that this was very important, with today's generation of outdoor festival goers, to not just be a pool party but give it more of a festival element," Richard Bosworth said in a statement.
Interested in other pool or nightclub parties in Las Vegas? Check out these other options:
Pool Parties:
Wet Republic
Ayu Dayclub
Nightclubs:
Zouk Nightclub
Omnia Nightclub
Hakkasan Nightclub
If you have any questions feel free to reach a host at Nightlife Unlocked via the Whatsapp function or EMAIL. 
Rather talk on the phone with a host? Schedule a time to chat below: