The 3 Nightclubs to Visit this Fall in Las Vegas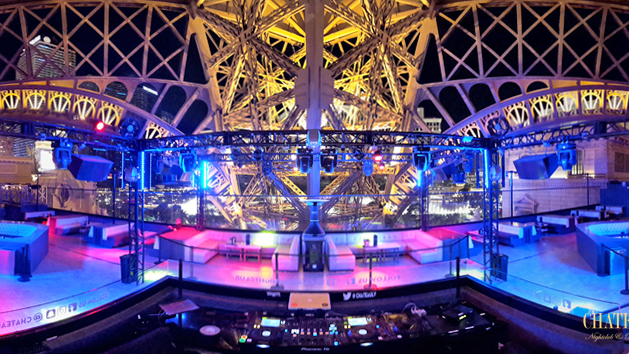 Summer 2019 in Las Vegas nightclubs is officially over. As we bid farewell to the pool parties, it is time to prepare for the fall season of partying in Sin City. And of course everyone has heard of the big names on the strip like XS, Marquee, etc. However, the autumn is the perfect time to take advantage of the lesser-known clubs that provide the same thrill at a fraction of the price. Below you'll find our three best bets for the best nightclubs to take advantage of during the fall season in Las Vegas.
            Chateau at Paris is one of the last remaining hip- hop clubs in Las Vegas. It also has one of the most stunning rooftop views of the Las Vegas Strip in the entire city. Although in the summer time it can get a little hot, fall is the best time to visit the outdoor nightclub, as it is the perfect temperature to party under the Eiffel Tower. Chateau is literally one of the most beautiful spaces in Las Vegas and constantly has appearances from the entire Caesars Casinos all-star concert line up showing up to party. That's right, everyone from the Backstreet Boys, Britney Spears, to Celine Dion have shown up to party at Chateau.
            The newest nightclub in Las Vegas, On the Record has become the secret enclave of professional party people. It features three separate rooms, celebrity bartenders or "startenders", and one of the coolest hidden speakeasies in Las Vegas. It just doesn't get cooler than this place. Oh yeah, and live performances and a double decker bus are also part of the deal. It honestly doesn't get any cooler than this place.
            The technology at Light Nightclub is simply amazing. It also has one of the best table set ups of any nightclub in Las Vegas. If you buy bottle service at Light, there simply is not a bad seat in the house. Those same tables feature stunning views of the main stage and life changing screen and light shows. Oh yeah and there's also the smoke shows, and we don't mean artificially generated gas. Light features some of the best- looking ladies in Las Vegas. Don't know why, it's just always been that way.
            The best part of visiting Chateau, On the Record, and Light nightclub is that we here at Nightlife Unlocked have killer hook- ups waiting for you at each venue. Fall is after all, not as busy as summer so we can work some crazy deals for you at these clubs. So give us a text or call before you land, and we'll be happy to take care of you!
Make your plans by visiting Nightlife Unlocked and Hotels Unlocked.
Want up to 40% on Hotel Discounts? CLICK HERE