The Best Dayclubs, Pool Clubs, and Pool Parties in Las Vegas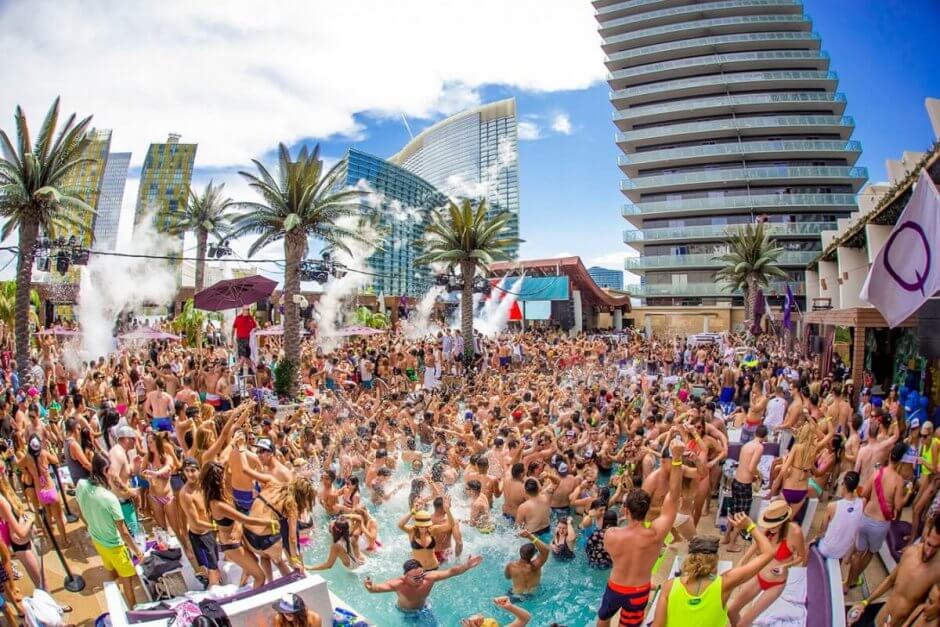 The dayclub, pool club, pool party scene in Las Vegas is legendary and everywhere you go ads for Encore Beach Club, Wet Republic, Bare and all the others are everywhere you look. So the question remains: what to do with so many options? Lucky for you we here at Nightlife Unlocked are ready to untangle the pool party web for you. So here you go in no particular order, the best pool parties, pool clubs and Dayclubs in Las Vegas for summer 2019 and how to navigate them.
Daylight Beach Club at Mandalay Bay
Daylight Beach club is the only dayclub/ pool party that focuses on hip hop music. That's right, this is the place to get ratchet. The private cabanas all feature a private pool so you can twerk your life away as you look down on the peasants in general admission.
Encore Beach Club at the Encore Hotel & Casino
This one is the big daddy of all the pool clubs in Las Vegas. Its luxurious, there's tons of celebrities, blah blah blah, you get the picture. It's also brutally expensive. Be ready to cough up an extra $500 just for the privilege of booking a reservation; that's not even going to your reservation, or food and beverage. So how do you get around this? Simply come in on a Friday or Sunday of a typical weekend. It'll still be expensive but they won't require your first born son as payment, maybe just the adopted child or the one with the lazy eye.
Wet Republic at MGM Grand
Wet Republic is just like Encore Beach Club only bigger and not nearly as nice, like all the fake boobs you'll see there. They share the same eye gouging price scheme. However, come in on a Monday Sunday or any other day besides Friday and Saturday and this place is fairly reasonable. At least by Vegas standards. You know what? Just shoot Richie a text at Nightlife Unlocked and he'll sort you out.
Bare Pool at Mirage
Ah yes, one of the classic Las Vegas Pool Parties. Bare is the only topless pool club in Las Vegas! This is the place to get drunk just for the view alone. Also a fantastic place to cum…err…I mean visit on Fridays and Saturdays. Pricing is reasonable and honestly probably one of the most fun dayclubs in Las Vegas.
Drais Beachclub at Cromwell
Unlike Drais Nightclub, Drais Dayclub flip flops between hip hop and house music. So check your dates or you'll be unpleasantly surprised. Drais has a spectacular view of the Las Vegas Strip and private cabanas with private pools. But be prepared to pay an arm and a leg for them. Or you can just swing by on a Sunday and they'll only ask for a pinky.
So there you have it. A quick snapshot of the dayclubs, pool parties, and pool clubs opening up this summer in Las Vegas. We left a few out, but don't worry there's plenty more to come. It's only the beginning of the season. If you have any questions feel free to drop Richie a line at Nightlife Unlocked and he's more than glad to answer any questions you may have. He also likes to be reminded that he's handsome. So you can do that too.
Want up to 40% on Hotel Discounts? CLICK HERE