The Palms Brings KAOS to Las Vegas
The Palms Brings KAOS to Las Vegas
KAOS, set to make its debut less than two days, is a spectacular new entertainment experience
consisting of a fully integrated 73,000 square foot dayclub and 29,000 square foot nightclub. KAOS will feature exclusive residencies with world-renowned musical artists, state-of-the-art audio, video and lighting technology and dramatic design and art elements woven throughout the experience. Residencies include Cardi B, G-Eazy, KASKADE and Skrillex, a name that has been missed amongst the Las Vegas nightlife scene.
KAOS' grand opening weekend begins Thursday, April 4th hosting a menagerie of its resident artists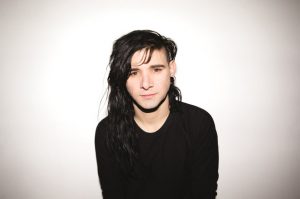 along with special appearances by Travis Scott, Skrillex, Cardi B, G-Eazy, J Balvin, KASKADE and more to be announced. What will the latest and greatest nightlife venue bring to Las Vegas? That has yet to be seen. But with a roster of today's hottest personalities, you can bet that locals and tourists alike will turn out and turn up with a warm welcome for KAOS. Book your accommodations and table reservations early by visiting Nightlife Unlocked and Hotels Unlocked.
Want up to 40% on Hotel Discounts? CLICK HERE