Best way to spend $1,000 in Las Vegas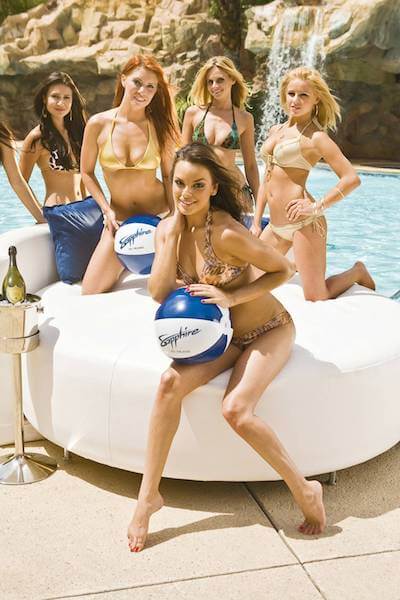 One of the first things we ask our guests when they call us is "What's your budget?". And realistically $1,000 is the starting price for an epic night in Las Vegas. But with so many choices available, we here at Las Vegas Unlocked are here to narrow the field down for you. So here are a few suggestions from our archives.
Marquee Dayclub at the Cosmopolitan Las Vegas Hotel & Casino on the Las Vegas Strip, is loaded with beautiful sunbathing bodies, and playful people partying to the beat of well-known DJs at this hip new pool party.
This exclusive experience at the Marquee Dayclub is topped off with infinity edge glass dipping pools for those with a cabana and plenty of lounge room for those with daybeds reserved. With 22,000 square feet, this exciting new pool party features an open-air party deck and 2 main pool areas to party in.
The Marquee Day Club is 8 stories in the air, offering views of the Las Vegas Strip and City Center that are incomparable.
Marquee Nightclub offers a cool interactive seating map and event calendar to easily book from.
For $1,000 you can shoot almost every gun at Range 702. That buys a lot of rounds. But if you don't want to blow all your money there you can always opt for one of smaller packages. Either way you can get the Arnold Schwarzenegger out of your system.
You'll never experience Las Vegas like this. Flying with Maverick we can set you up with one of the most gorgeous tours of the city. Don't want to do Las Vegas? You can take a flying tour of the Grand Canyon, and see it in all its majesty. And with our special pricing you'll still have enough money left over for a dinner in a 5 star restaurant.
The biggest strip club in the world is in our opinion the best place to spend $1,000. Buy a bottle and blow the rest on beautiful women and chicken fingers. Oh yeah and we'll make sure to get you picked up in limo for the extra VIP treatment Strippers, booze, and chicken fingers. I believe that's what heaven is made of…. and just in case you want to do the Sapphire pool club, which is known to get even crazier than the strip club, let us know!
So there you go, a beginners guide to a night out in Vegas. One thousand dollars is pretty standard for a night out in Vegas but the sky is the limit. We are also more than happy to make specialized plans and events for your group or party. So feel free to holler at Nightlife Unlocked before your next trip to the City of Sin.
Make your plans by visiting Nightlife Unlocked and Hotels Unlocked.
Want up to 40% on Hotel Discounts? CLICK HERE