6 Vegas Clubs For Dancing Cheek To Chic
6 Vegas Clubs For Dancing Cheek To Chic
Red hot places to get down and dirty
Dancing cheek to cheek while looking chic, should be on your list of top Vegas clubs to check out. Get your hotel and a plane ticket and make it official already, what the hell are you waiting for?! Check out this exclusive list of posh dance floors, the best of Vegas edition.
APEX Social Club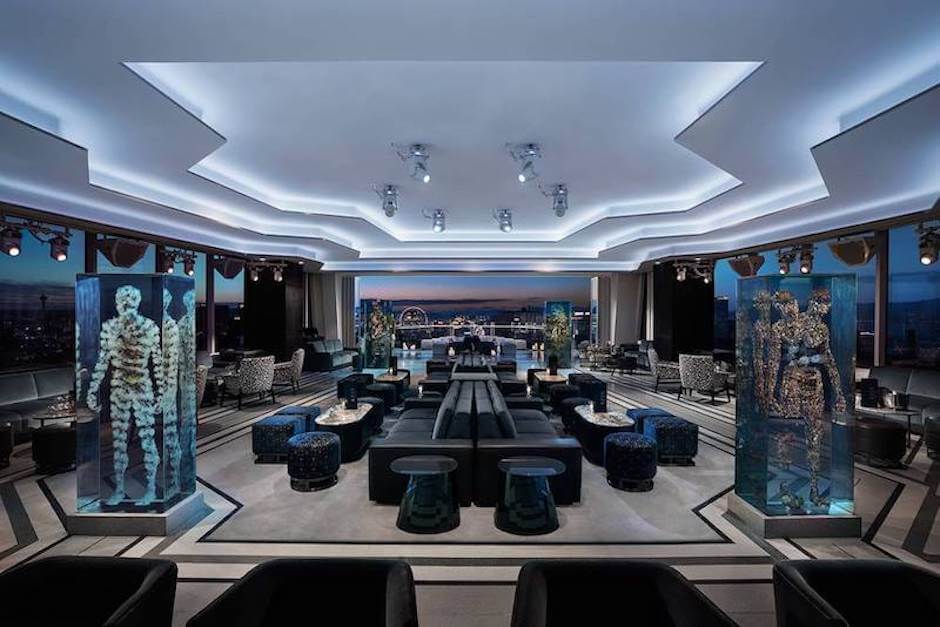 APEX Social Club at the Palms is the newest nightclub in Las and it doesn't let anyone down with its iconic view from the 55th floor. Crowds come to relentlessly party in the 8,000 square feet open-air space they have available to dance their asses off.
The Glamorous Omnia
Sophisticated yet enormous, OMNIA Las Vegas is another epic club on the scene. It has an outrageous looking ceiling that is actually a futuristic-looking chandelier, made with eight oval shaped rings. Its featured over the main room of the club, resembling some kind of a spaceship, hovering over the dance floor. Acts typically include major DJs like Calvin Harris and Afrojack.
Light Nightclub
The next Vegas club on our list of chic party spots is Light Nightclub at Mandalay Bay. This venue merges an ambiance of avant-garde, creativity with that of amazing music (from EDM to hip-hop to top pop). Tickets to enter also come with free drinks on the house until midnight.
Live entertainment typically leans more toward the exotic, with performers, aerialists, and dancers, with the shows displayed on state of the art LCD displays throughout the club. These hi-tech screens capture every guest's attention and submerge them in the overall experience of the "Light" experience. Which, according to their website, claim that "no two nights are the same."
Ice Cold: Minus 5degrees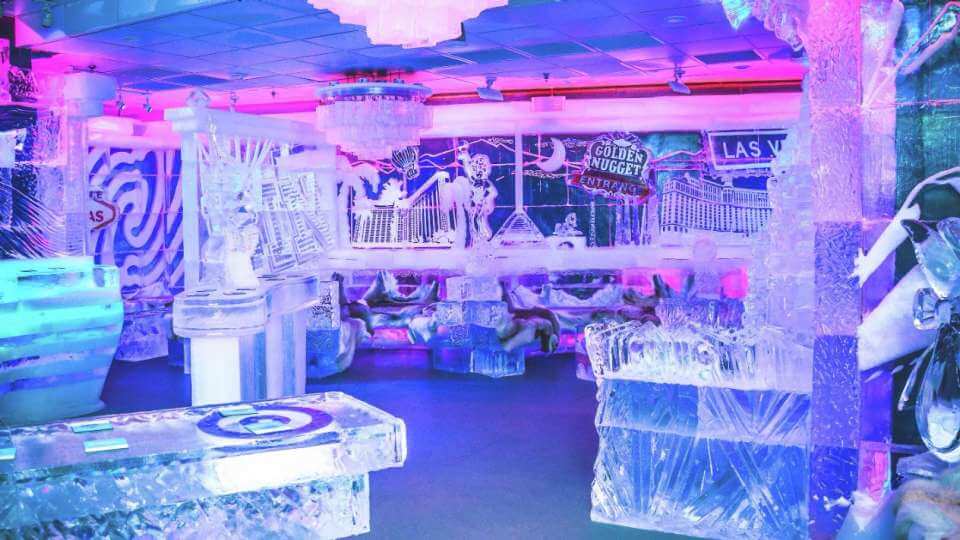 Alternately at Mandalay Bay, Minus 5degrees ice bar is literally the coolest venue in town. Everything is made at the bar that is made of ice! With over 90 pounds of ice inside the venue, there is a winter wonderland effect created that is amazing, with interactive ice sculptures only adding to the ambiance.
Drais Las Vegas
A glam, multi-level rooftop club, Drais Las Vegas is transformed with live music, a one-of-a-kind, towering 80 sided disco ball, long lines to get in, and crowds of folks stuffed into a 25,000 sq foot space.
Door guys in Las Vegas can sometimes have a bit of an attitude (probably due to the constant throngs of idiots trying to push through them), but at least at Drais when you make it inside, you'll get to shake your groove thang to chart-topping, world famous, Hip-Hop/pop/top 40 music!
House of TAO
The sensational mix of people at TAO Las Vegas, the 10,000 sq feet, the sexy club at the Venetian, make it one of the top Vegas clubs to be seen at. Favoring a variety mix of hip-hop, electronic and top 40 dance music, a well-connected crowd (rumored to have held celebs such as Madonna, Drake, Janie Foxx and more) can be found in attendance on the dance floor.
There's also the adjacent TAO lounge, located next to their bistro by the same name. This place serves as the perfect spot for cocktails before the club or for times when you actually want to hear people in your group speak.
Bring On the Clubs, Vegas
This famous town never fails to serve up a club of any style, but if you choose chic as the aesthetic of your choice, we suggest you start with one of the Vegas clubs listed above. And what if you're looking for a different kind of vibe? Stay tuned to the blog for more breakdowns of clubs by style…and more!