Ultra-Trendy Las Vegas Clubs
The Ultra Best Ultra Lounges in Vegas
These Vegas hotspots fall into a hazy category somewhere between a bar and a nightclub. Called ultra-lounges, they oftentimes pair risqué themes with a more intimate setting than the typical Las Vegas clubs. For those who dislike the crowded nightclubs, you may prefer one of these ultra-lounge style venues.
Total Eyecandy
Eyecandy at Mandalay Bay is a prime example of an ultra trendy lounge style bar, with expert mixologists on staff, VIP style booths, fiber optic lighting, and glowing walls that add an air of intimacy. The high-tech fiber optic lighting running along the tables also serves as endless amusement to any intoxicated patrons.
The plush decor and overall mood set by the lighting give this place a naughty-like vibe. Ready or naught, this venue is ready to sext you in!
Skyfall, Please!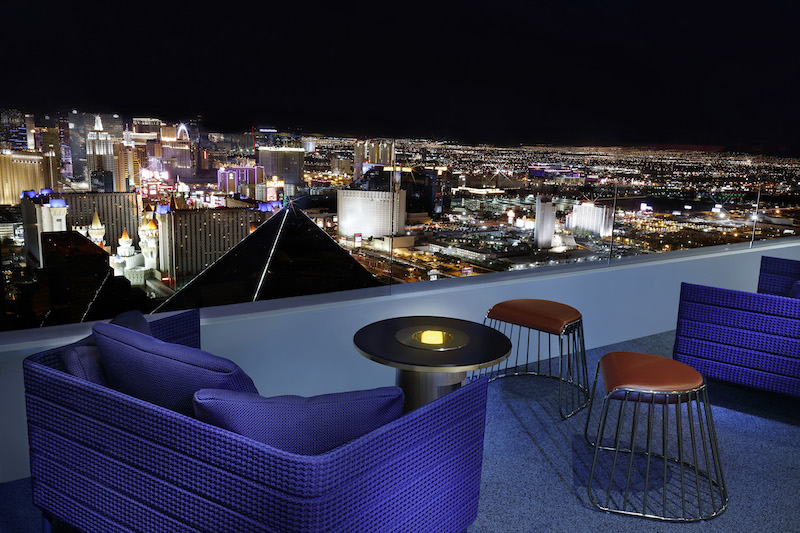 Another ultra lounge with the best view of the strip is by the name of Skyfall. The panoramic view of the city from this location is stunning, paired back to one of the most dramatically intriguing interiors out of all Las Vegas clubs. (It practically screams subtle cool.)
Picture this: a smiling server is handing you over the latest exciting cocktail, as you recline in a super chic but comfortable atmosphere…complete with a fantastic view of the strip and chill tunes playing in the background. Yes, please
Camden Cocktail Lounge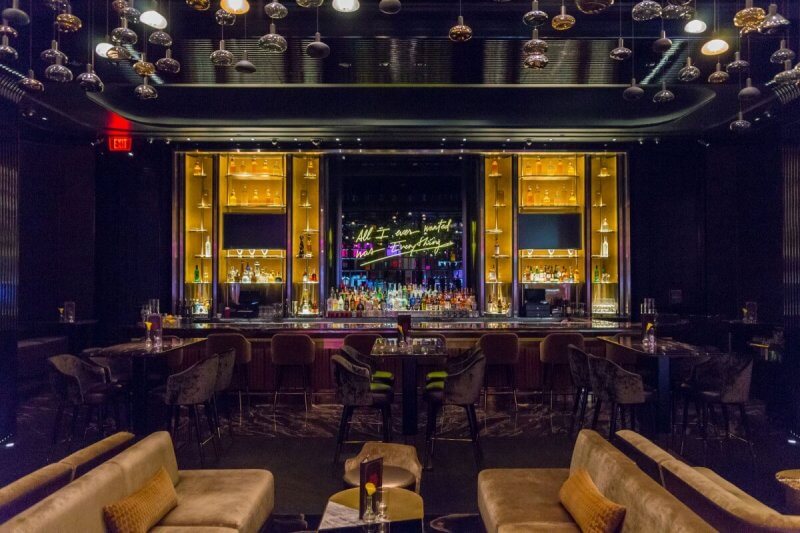 This ultra lounge can be found at the Palms. It offers a surreptitiously cool, library-like kind of vibe, without the nerdy book club part of your typical library. Bronze accents and dark grey velvet touches are dotted throughout, while a collection of black and gold gemstone rocks hang in various lengths from the rounded out, cove-shaped ceiling. Grab a signature cocktail and cheers to Camden's successful ambiance of luxury without taking it too far (like a few other Las Vegas clubs we may know…shhhh) Cheers!
Napoleons Lounge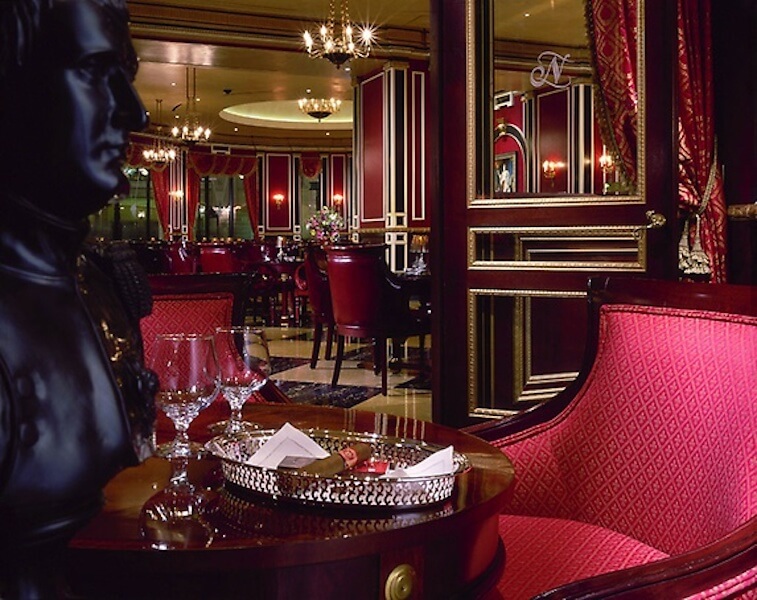 And of course, there's Napoleons Lounge, mixing Parisian posh with a dueling pianos setting. Apparently, they encourage their top-tier performers to get their audience in attendance involved in the performance, so make sure you aren't shy if you choose this option!
FIZZ Bar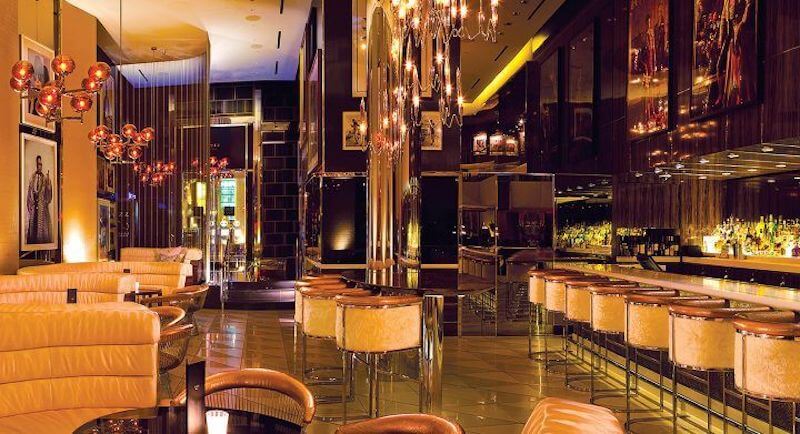 The small, two-story space of Fizz Bar & Lounge says it all in a sea of cognac, ivory, and copper color tones. Lavishly unique, both in its design concept and the progressive technique it uses to carefully curate their spirits.
The moment clientele enters the 2,750 sq foot champagne lounge, FIZZ puts on quite the show for their guests, with silk moire finishes and chandeliers at every turn. Oooo la la!
Las Vegas Clubs, Best Of the Best
Call them whatever you want, these ultra-trendy, lounge bars attract quite the crowd. From the stop-and-posers to the young and uppity crowd, to the occasional high stilettoed Caitlyn Jenner lookalike, seek out one of these trendy spots in lieu of a more typical "Las Vegas Club" type. Cheers!