The Newest Nightclub in Las Vegas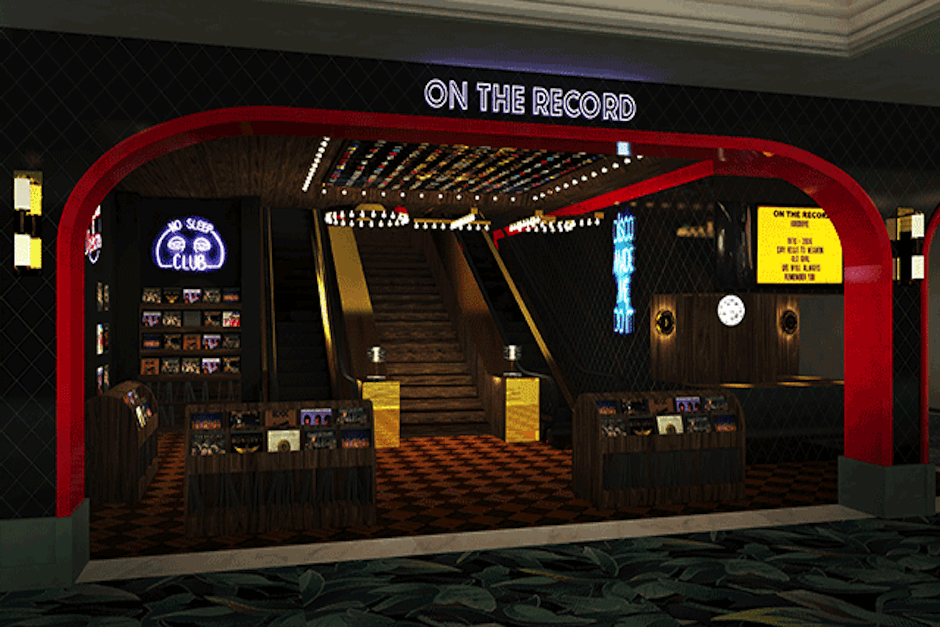 An Honest Review of On the Record at Park MGM:
The Newest Nightclub in Las Vegas
Las Vegas nightclubs and dayclubs will be changing within the next few years in order to accommodate a changing landscape in tourism. As such, there will be new offerings such as On the Record at the newly renovated Park MGM Resort. Nightlife Unlocked was lucky enough to be invited to the red carpet grand opening and we even indulged in some bottle service to really get a feel for the place. It is definitely a wholly original place, unlike anything that Las Vegas has ever seen.  It is separated into 4 main areas all of them with their own charm.

First off and one of the more exclusive areas is the karaoke room. These can be rented out by private parties and are mostly for groups that do not want to interact with strangers within the club. The rooms are separate and insulated from the rest of the club so no one can hear you scream…err…sing. The rooms feature a library of songs from the 60's, 70's, and 80's. These rooms can be had for a beverage minimum in the upper five figures depending on the night. So your group better be prepared to drink.
The patio room features a DJ booth in an old English Double Decker bus. It also has no roof and sits at the feet of the giant Park MGM signage. It feels like a very cool place to just hang out, and much more laid back than your typical nightclub. The DJ's here tend to play the hits from 90's all the way until today.  The tables were a bit small but you can't shake your butt if you're sitting on it. The patio is a fun room with charm to spare.
This area is where the special DJs such as Mark Ronson, and artists such as Ja Rule perform.  There is an old Rolls Royce grill for a DJ booth and the bar doubles as a stage for dancers and performers.  The low ceilings give it an underground feel. Almost like you're being naughty and you might catch a spanking if you get caught. But maybe that was just us. Anyway, we had a lot of fun here.
Arguably the coolest part of On the Record, this area is hidden and incredibly difficult to find. But once you find it, WOW! This might be the coolest place in Las Vegas. The speakeasy is standing room only with old vinyl records decorating the walls and the DJ, of course, playing nothing but vinyl all night long. The bar also features a "Startender". These Startenders are usually experienced mixologists from around the world who come in and whip up original mixed drinks. This place never features the same drinks for two weeks in a row. However, you might need Indiana Jones to find the entrance to this hidden temple.
On the Record uses its layout to bring forth an experience greater than the sum of its parts. It's difficult to describe just how much fun this place is without experiencing it first-hand. We can't recommend this place enough. It's fun, it's laid back, and most importantly original. We highly recommend bottle service as it guarantees access and is remarkably affordable starting at $600 a bottle. So feel free to hit us up at Nightlife Unlocked so we can unlock one more nightlife adventure for you to discover at On The Record.
Want up to 40% off Hotel Discounts? CLICK HERE