The Best 3 Las Vegas Strip Clubs
These Las Vegas Strip Clubs Earn Our Top 3 Spots
When planning a trip to Sin City one of the top things searched is Las Vegas strip clubs. I mean, it is truly the adult playground. With Las Vegas having the top strip clubs in the world. It brings the hottest topless dancers from around the world to work. Half of the girls actually fly in for busy weekends where they can be as naughty as they want. Afterward, they go back home and live their normal lives with their Vegas secrets. Browse our below three favorite Las Vegas Strip Clubs and don't hesitate to contact us with questions on booking an unforgettable night.
Sapphire definitely tops the list when it comes to the largest Las Vegas Strip Clubs, but did you know that Sapphire is also the largest strip club in the world? Featuring 70,000 square feet of topless entertainment and serving the finest variety of cocktails, wines, champagne, and cigars.
Sapphire also has the only gentlemen's club pool party! Relax and party in the comfort of your own private pool Cabana. The luxury cabana has the comfort of plush seating and a list of amenities for your comfort. You can party on the main deck or have a private party of your own in your Sapphire cabana. These cabanas also include the following amenities.
Covered Cabana Room
Personal Safe
Personal Refrigerator
Flat Screen TV
Luxury Seating
Personal Host
Sapphire LV was recently voted 'Best Gentlemen's Club' by the Las Vegas Review-Journal. Sapphire LV definitely deserves to be on top of the list of best Las Vegas strip clubs. Click here for Free Entry and Limo.
 
Spearmint Rhino Las Vegas continues to set the standard for strip club entertainment in Sin City. Featuring the hottest strippers in all Las Vegas strip clubs. Watch beautiful ladies on four different stages, set throughout the entire club with open seating available for your enjoyment.
From the moment you contact us and finalize a reservation you are picked up in one of the complimentary limousines and treated to a VIP entrance, you will begin to enjoy the ultimate Vegas VIP experience you deserve.
Open 24 Hours a day, seven days week. The fun ends when you say it ends! If you're hungry, a 24-hour full-service kitchen is provided and has been serving Las Vegas locals with raving reviews!
Believe what you heard, Spearmint Rhino Las Vegas is definitely not your typical strip club. Rhino is a top Las Vegas destination with the highest customer satisfaction.
Voted Best Gentlemen's Club and Best Bachelor Party location by the Las Vegas Review-Journal for 2015. Spearmint Rhino Las Vegas continues to set the standard.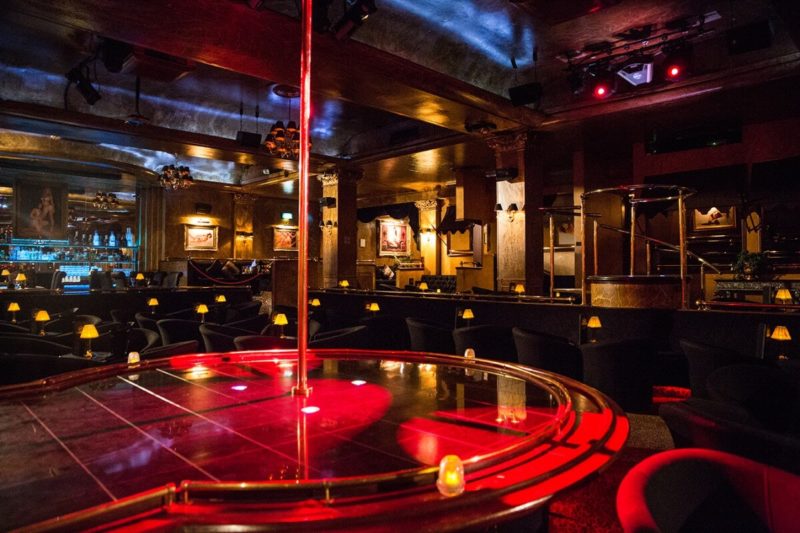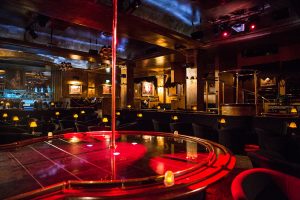 Last but definitely not least on our list of best Las Vegas Strip Clubs is the famous CH3. Located just minutes from the Strip, Crazy Horse III was also recently voted Best Gentlemen's Club and Best Bachelor Party in Las Vegas. CH3 welcomes you to come see the hottest strip club entertainers in Las Vegas. Like most people visiting and looking for the best strip club they know that you have high expectations, and as your premier gentlemen's club, they are ready to show you a 'Crazy' good time.
When it comes to having fun, the most beautiful girls from Vegas and even around the world are eager to show you a thing or two. We encourage you to contact us and learn about our CH3 strip club packages and deals.
Whether you are here for a bachelor party, sporting event, convention, divorce party or a weekend trip, come experience all that we have to offer. This Ultra-modern complex(over 10,000 sq. ft.) is open 24/7/365 offering 5 private VIP bars and seating, daily drink specials, late-night sushi, FREE limo & party bus, and hookah.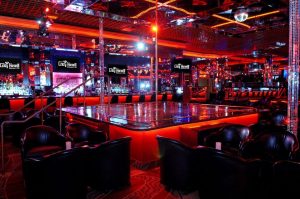 Nightlife Unlocked
c: 330.354.6908
e: reservations@nightlifeunlocked.com
f: 702.554.7101
@nightlifeunlocked
www.HotelsUnlocked.com
www.nightlifeunlocked.com