Ready to party and celebrate at one of the Top 10 Las Vegas nightclubs in 2020?  
Well if so, you're in the right place because that's what this blog post is about.
Keep reading and you'll find the best nightlife places to party in Las Vegas. 
First, here's a list of the top 10 nightclubs in Las Vegas in 2020
XS Nightclub Las Vegas
XS is an amazing, legendary nightclub in Las Vegas. It's located in the Wynn/Encore hotel right on the Las Vegas strip and it's one of the most popular nightclubs in Las Vegas. 
It has several areas in the venue to enjoy, along with great music from a variety of DJs they feature. Plus, it's almost always full of beautiful people. If you're looking for a great Las Vegas nightlife experience, then XS is a great club for you.
In my experience, this is one of the best Las Vegas nightclubs in 2020.
Currently, XS is closed because of covid-19, but when it reopens you can contact us here to get on the guest list or reserve a table to get bottle service!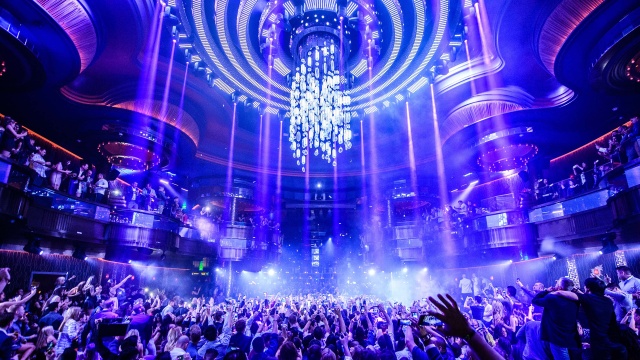 Omnia Las Vegas
Omnia is an enormous, elegant club with multiple rooms and DJs available to entertain and keep the party live.
It's located in Caesars Palace and has a super modern design and a captivating lighting fixture that amazes tourists and locals alike. This means you won't be bored in this place.
On any given night, you'll find high energy dance music being played by one of Las Vegas' top DJs.
Inside Omnia, you can find a room called Heart of Omnia. This "mini club" inside the club features hip hop music. You virtually get multiple nightclubs to party at within Omnia! 
They often have big name DJs and rappers performing there. You'll see more of that once Omnia opens back up after being closed temporarily because of covid-19.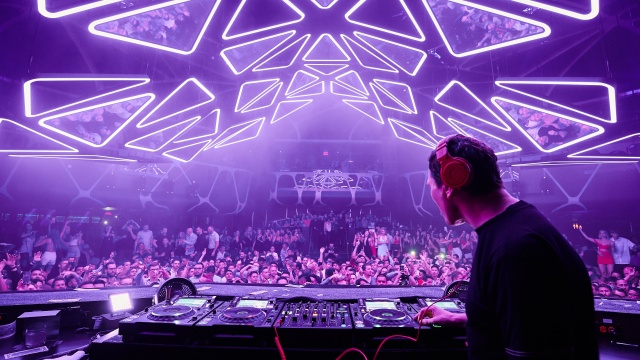 Hakkasan Nightclub Las Vegas
One of the biggest nightclubs in Las Vegas is Hakkasan. It's in the MGM Grand hotel and casino.
Hakkasan has a luxury lounge space and a massive dance floor. Plus, when you get hot and want to get some air, you can enjoy their outdoor bar and garden. 
There's multiple dance floors inside of Hakkasan, which makes it one of the most popular nightclubs in Las Vegas. When you go there, you may hear music from Tiesto, Steve Aoki, Calvin Harris or a number of other EDM DJs.
Another one of the spaces inside Hakkasan plays only Hip Hop and Top 40, so no matter what you want to dance to, you'll find a space for it in Hakkasan. Contact me here to reserve a table and get bottle service for Hakkasan once it reopens.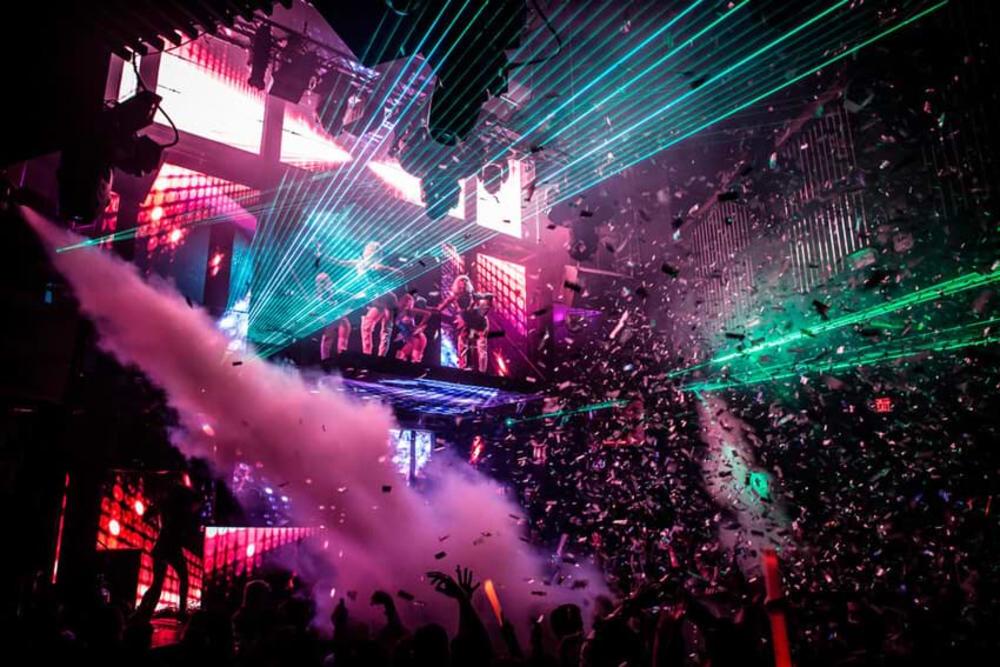 Marquee Las Vegas
Marquee is a classic Las Vegas nightclub that's inside the Cosmopolitan. 
You can dance to EDM in the main room in Marquee. Monday night is probably the best time to go to Marquee. It's when the club is the most packed full of beautiful people here to party and enjoy the nightlife in Las Vegas! 
For a hip hop experience inside of Marquee, find your way to the Boom Box Room. It's an intimate space that makes it easy to connect with new people. Who knows what fun experiences may come from here! 
The view of The Las Vegas Strip from the Boom Box Room is one you'll have to see for yourself. You can even enjoy some fresh air on a Las Vegas night from the outdoor balcony.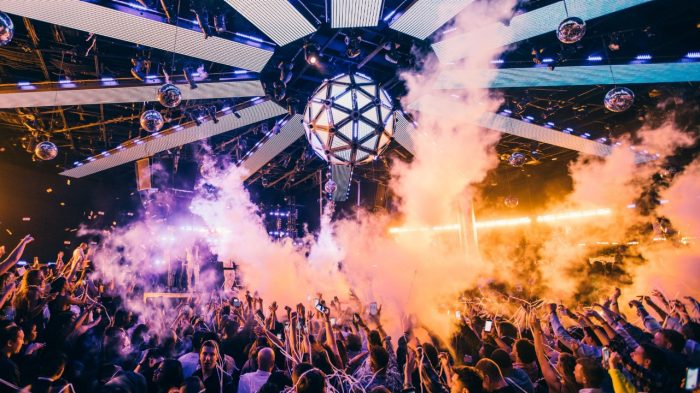 Drai's Nightclub Las Vegas
Drai's Nightclub is located in The Cromwell and it's a must see for your Las Vegas experience. It's one of the best hip hop clubs in Las Vegas and often features top hip hop artists and rappers. 
Most times during the year, the pool area at Drai's is open and provides an incredible view of the Las Vegas Strip. 
There are actually three clubs inside of Drai's. When you go, you get Drai's Nightclub, Drai's Beach Club and Drai's Afterhours. 
If you're looking to party and enjoy a great hip hop club in Las Vegas, be sure to go to Drai's. If you're looking to get on the guest list or reserve a table for bottle service, contact me here!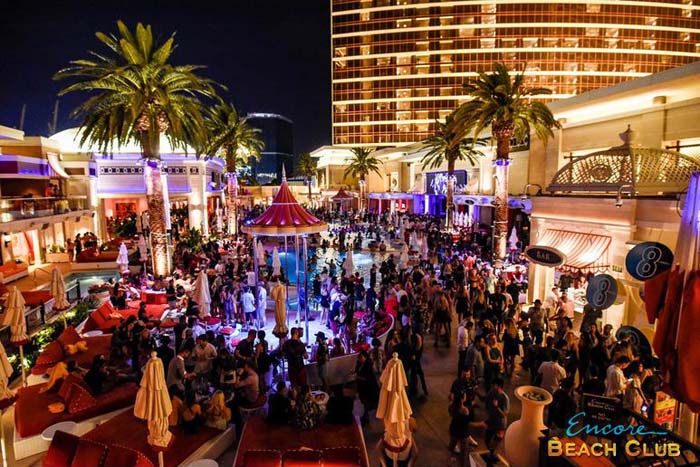 Encore Beach Club at Night
Encore Beach Club at Night (or EBC at Night) is located in the Encore hotel. It's an amazing indoor outdoor club that has a beautiful pool people can enjoy while dancing to the incredible music being played. 
This club has plenty of space and multiple bars available for you, which means it's easy for you to have get drinks and turn up! 
Even during the winter months, the outdoor area is kept warm for you to enjoy. You can enjoy a cozy experience inside one of the cabanas in the outside area of the club. 
When the night swim parties come back to EBC at Night, you'll want to make sure you attend! It's one of the best times to party in Las Vegas.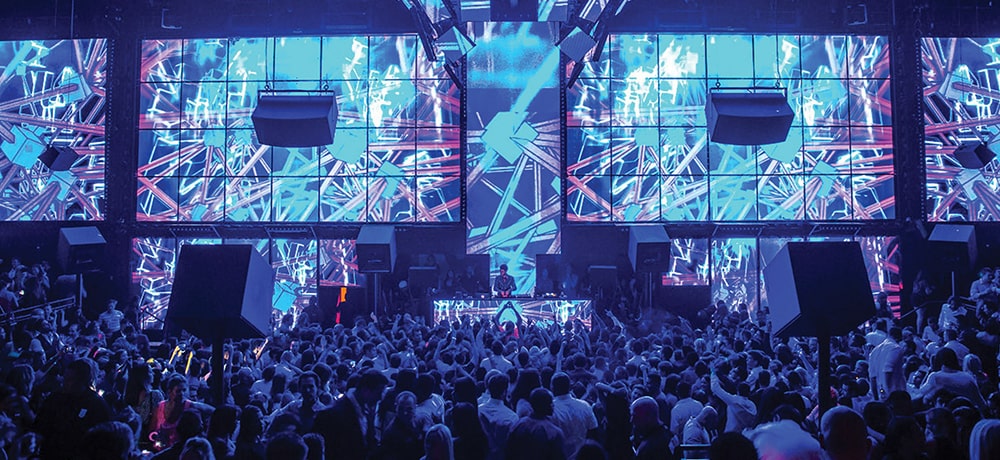 Light Nightclub
Light Nightclub in Las Vegas is a great place to be. It's a club inside Mandalay Bay.
When you go to Light, you'll see incredible acrobatics, as well as some jaw dropping technology. Light Nightclub pulled out all the stops when setting up this venue! 
This is a must see for your nightlife experience in Las Vegas. Contact me to get a table reservation and bottle service.
Jewel Nightclub
Jewel Nightclub truly is a gem on the Strip. It's inside the Aria in Las Vegas.
You'll see an elevated DJ booth, jumbo LED video screens that make this nightclub a truly one of a kind in Las Vegas. 
Jewel features different types of music, so it's not just EDM or hip hop. Contact me to get the latest updates and special deals and access to Jewel Nightclub tables and bottle service. 
This venue, along with most other nightclubs are currently closed because of covid-19, but you'll for sure want to go to this club once it opens back up.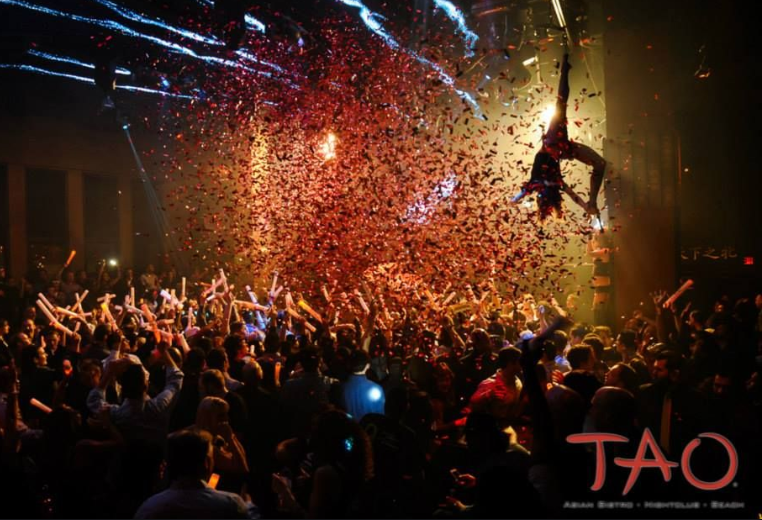 Tao Nightclub Las Vegas
The Venetian hosts the Tao Nightclub in Las Vegas. 
This is a great club to go to, especially after enjoying a delicious dinner at the Tao restaurant. 
Tao features an eastern Buddhist theme, but it also has a sexy ambiance that's a must for any Las Vegas nightclub. Plus, it's been in business for over 15 years, so they know how to do things right. 
There's multiple dance floors and areas to enjoy yourself and your party in this venue, so this club should be part of your Las Vegas nightlife bucket list! 
For the latest updates and to get a deal on bottle service when the Tao Nightclub opens back up, contact me here on WhatsApp!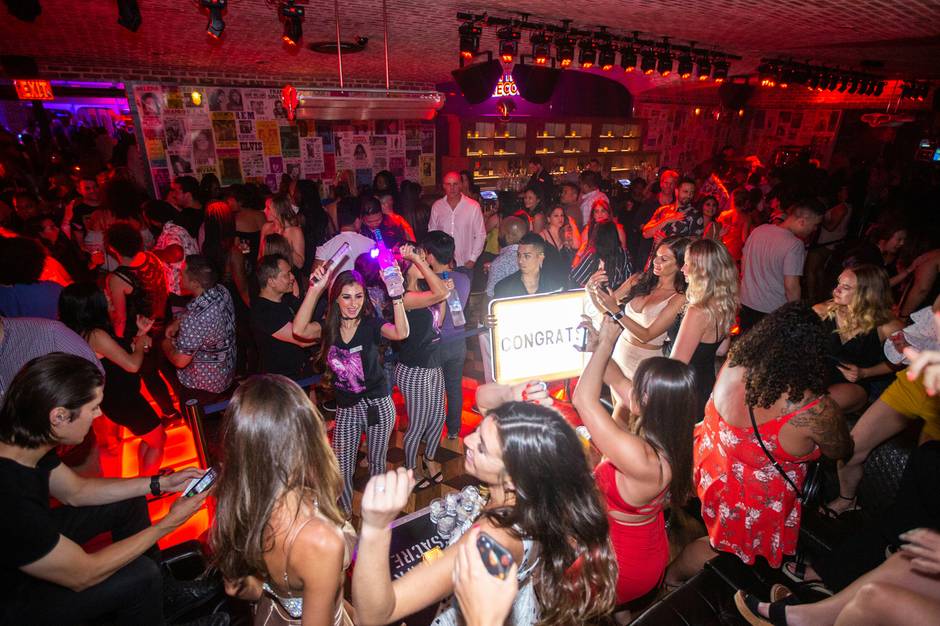 On The Record Las Vegas Nightclub
On The Record is a Las Vegas nightclub with a bit of a twist.
They offer bottle service, of course. But in addition to being a nightclub, it's also a speakeasy.
They have multiple private rooms and also offer karaoke and even pinball machines. This nightlife venue has a vintage vibe to it and lots of character. 
They have indoor and outdoor areas, so it's a great time no matter what environment you're looking for.
On The Record is a great choice if you want something more private and intimate for your Las Vegas nightlife experience.
You can get a great deal on bottle service and more info on their secret rooms by contacting me here.